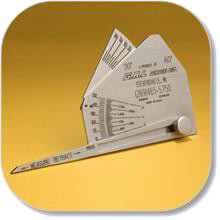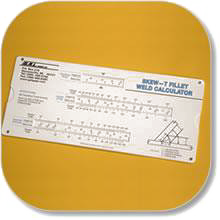 Used to:
Check acute side
Check obtuse side
Check angle of vertical member
Complete with Calculator - A handy compilation of mathematical relationships between leg length, throats, skew angles and inspection dimensions. A must for designers and inspectors. The perfect companion to the Skew-T fillet weld gauge.
Price: € 168,00 excl. VAT
Please be informed that all mentioned, offered and given Prices and Course Costs are subject to change. We therefor ask you to contact us for the correct Prices and Course Costs.