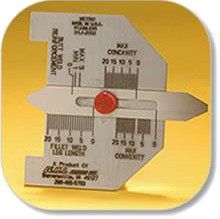 For Accurate Calibration of Butt and Fillet Type Welds used to:
Check reinforcement
Check the throat of fillet weld
Determine the leg size of the fillet weld
Price: € 32,00 excl. VAT
Please be informed that all mentioned, offered and given Prices and Course Costs are subject to change. We therefor ask you to contact us for the correct Prices and Course Costs.